2020 Programs
There is no time like right now to start improving your fitness and your health. I have a range of options to assist you in getting the results that you want as well ensuring that you enjoy the process. Getting fit without having fun is just hard work! Below you will find programs that may be a perfect "fit" for you. If not, email me by clicking here and let's have a chat about what I can do for you. Ciao, Manu.
Yin Yoga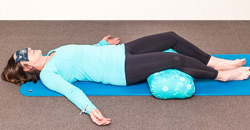 This is a Yoga  class where you get a chance to let go of daily stresses, and nurture your physical and mental health as one.
 
We will practice mindfully, using our breath as our anchor to help reduce tension and anxiety.
 
Some students have noticed that just after a few classes they are experiencing an improved sense of wellbeing.
Yoga also assists in you developing increased mental clarity and improved sleep patterns.
 
Classes are beginner friendly, and will run in 5 weeks blocks.
 
The room, at 176 Macquarie Street in Hobart, is set to a warm and comfortable temperat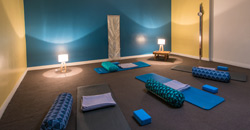 ure, and is designed to promote rest and relaxation.
 
Bolsters, blanket, mats and all other props are supplied.
 
Maximum 6 students per class. Please contact me for more information.

One on One Personal Training
One on One training is the best way to get started on improving your health and fitness. You don't have to be fit to benefit from MIPT One on One.
It's also the perfect way for an already fit person to start working towards a specific goal such as competing in a major challenge.
I work with clients of all ages, from their early 20's to their mid 60's and they are all at different fitness levels.
As your Personal Trainer I will work with you. Think of me as your Guide. I won't hold your hand but neither will I push you to unrealistic limits.
I can guarantee that you will be the focus of my attention for each and every session and i require you to have the same focus. Without you committing 100% to your sessions, you won't get the results you want and you won't give yourself the healthy future you deserve.
No matter what level of fitness you have, the advantages of using a Personal Trainer in your fitness routines include minimising injury, maximising your time and ensuring you are doing the correct exercises for the results that you want.
I have appointments available from 5am to 5pm , Monday to Friday.
My One on One training also includes delving into the mysteries of healthy eating. I can work with you to review your nutrition and can even design a program that includes a supermarket review, pantry cleanup and weekly menu planning. Don't struggle on your own, use some of your PT sessions to gain knowledge on how to read and understand food labels.
Together we can plan a weekly shopping and cooking routine which you will enjoy.
If your pantry and fridge are full of fresh, healthy and nutritious food you are less likely to give in to cravings.
One On One is not about me holding your hand all the time. You need to commit 100% to your health and fitness routine … you have to take charge and be responsible so you can give yourself the healthy future you deserve.